Vortec Chev 350 330HP marine long motor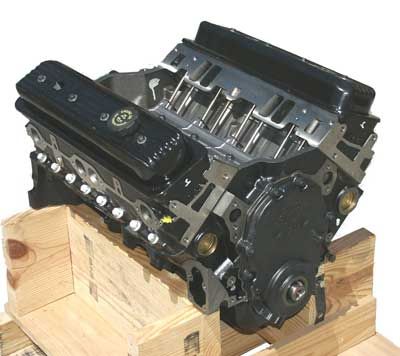 Vortec Chev 350 330HP marine long motor
This new 330HP 350 Vortec long motor  suit carb or Multipoint fuel injection.
This is the base engine used in 300MPI Mercruiser, 320HP Volvo Penta 315HP Indmar 325HP PCM and Crusader.
Notes:
1. There is no fuel pump trigger so if replacing an older engine we will need to supply a marine electric fuel pump
2. Fitted with a reluctor wheel for crank angle sensor (multipoint fuel injection 
It features high efficiency Vortec cylinder heads, roller camshaft and roller lifters and a strong 4 bolt main bearing crankshaft. this engine requires an 8 bolt intake (available extra $). Comes complete with rocker covers, sump  and composite timing cover (specify if you need this with a reluctor wheel to drive the ignition). Call for a quote if you want ancillaries such as harmonic balancer, water pump, distributor, fuel pump, alternator , carby , starter, exhausts  etc.

Reviews