Splitfire Ultra- high performance ignition leads suit 4.3 V6 Mercruiser, Volvo, OMC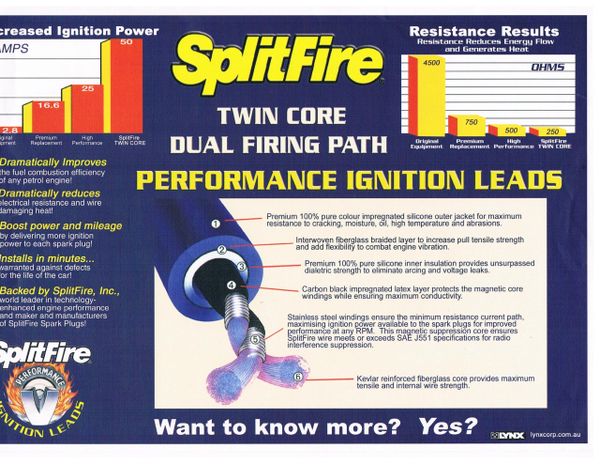 Splitfire Ultra- high performance ignition leads suit 4.3 V6 Mercruiser, Volvo, OMC
Premium grade full silicone twin core high tension leads for superior performance in the harsh marine environment to suit 4.3 V6 engine. 8mm leads - plus bonus lead separator set.
Please specify if Mercruiser
Thunderbolt ignition (wide round cap)
Delco HEI (ignition module in side of cap)
MPI ( flat "crab" style cap) 
if older - post or socket distributor/ post or socket coil
if Volvo Penta
MPI (flat "crab" style cap).
socket or post style coil and socket or post style distributor cap.
if OMC 
socket or post style coil and socket or post style distributor cap,
Reviews