Alpha 1 Gen 11 complete new upper gearbox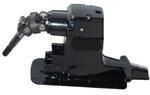 Alpha 1 Gen 11 complete new upper gearbox
Alpha 1 Gen 11 replacement top gearbox - new and complete with transom / drive gasket set - at lower cost than rebuilding your existing gearbox.
All ratios available to suit 3.0 and 250 inline engines and 4.3 V6 and 5.0 5.7 V8
(check the port side of the decal for ratio or contact us for details).
As a bonus, We will loan you the Mercruiser tool required to check correct alignment of the gimbal bearing and yoke at no charge when you purchase this item ( subject to security deposit).

Reviews