470 Mercruiser long motor remanufactured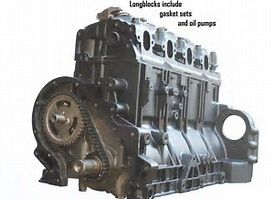 470 Mercruiser long motor remanufactured
Fully remanufactured 470 Mercruiser long motor using only select U.S. core. supplied with all gaskets to install tinware and manifolds etc. supplied with full gasket set and new oil pump (may require new pickup POA depending on what comes off your old engine .
When ordering, please specify if your old engine has the engine circulating pump secured with a nut and stud or a bolt. supplied with a new oil pump (suit late style pickup) and full gasket set to fit exhaust , inlet, sump, waterpump.
These engines are special order and there may be a delay.
We can supply this with exhaust manifold and riser and other components for early or late style 1.e. 470 480 485 488 plus starter motor, electrics etc.
Reviews