4.3 V6 Vortec marine long motor NEW Mercruiser Volvo Penta OMC MPI or carby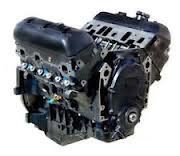 4.3 V6 Vortec marine long motor NEW Mercruiser Volvo Penta OMC MPI or carby
Please note: Limited stock - check with us first. Brand new 4.3 Vortec V6 long motor with roller camshaft, roller lifters and balance shaft. This is the same engine shipped to Mercruiser and Volvo Penta then fitted with their ancillaries. Alloy timing cover version stock available. plastic timing cover version may be some delay.
Note:
Please specify if you have composite (plastic timing cover) or alloy timing cover as they may not be interchangeable depending on your electronics and fuel system.
Includes reluctor wheel for multipoint fuel injection
8 bolt intake. If re-powering an older installation, check first to identify what is required to complete your re-power.
Suit electric fuel pump.
Includes alloy sump, rocker covers, composite timing cover.
We can supply any other parts to complete your repower or entire bobtail carb or MPFI engines or engine/sterndrive packages or engine /gearbox packages at discounted prices.

Reviews